Your flower shop Verttige is located in Dakar Plateau in Senegal. We do deliver bouquets in Dakar and subburbs. All our flowers are directly imported from Holland and carefully chosen to be the best. We have a large variety of flowers with different colors  like roses, hydrangeas, lys, tulipes, amaryllis. Our stocks are renewed every week. At Verttige, we make sure you have a present like no other. Trust us, you won't regret it!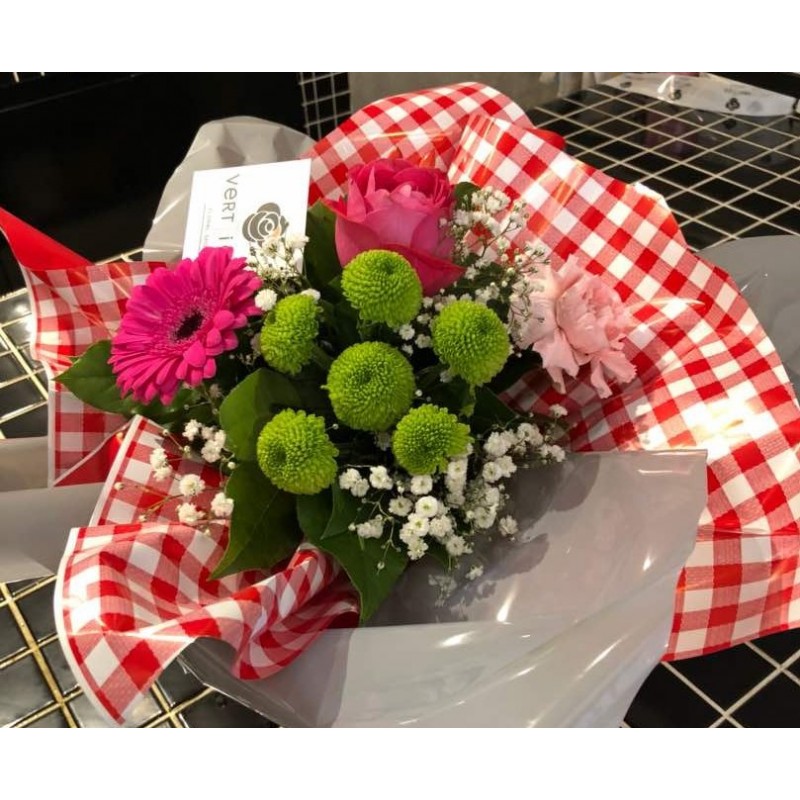  
La joie des fleurs
Le Bouquet la joie des fleurs est un bouquet frais composé de rose, chrisantium, germini. Le bouquet est mis dans une bulle d'eau pour étendre sa durée de vie. 
Product customization
Don't forget to save your customization to be able to add to cart
Exigence de satisfaction de nos clients

Livraison assurée en 24h dans Dakar

Les commandes sont non remboursables, et ne peuvent être retournées
Composé d'une rose, d'un chrisantium santini, de germini, d'oeillet, de gypsophile, d'hypericom. 
Customers who bought this product also bought:
les-bouquets
Lili White
Le coffret cupidon est rempli de 29 roses rouge, d'une orchidée et d'un message "Parce que...